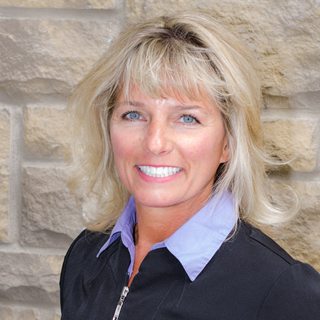 Pamela
Pamela graduated from the Kalamazoo College in 1989, with a diploma in allied Health Science. Pamela worked with Dr. Lisa Bentley since 1993. She is an avid reader and enjoys travelling. She is an excellent chef, treating the team to delicious lunches and fresh baked goods. She is a proud mother of Sydney and Charlie who are attending post-secondary school. Pamela oversees the offices medical emergency protocols, maintaining first aid and emergency drug kits, defibrillating equipment and coordinating annual CPR and AED training. She always enjoys learning and attending continuing education courses. Pamela is born and raised in Detroit Michigan, and moved to Canada in 1993. She cheers for the Toronto Maple Leafs but remains a Detroit Red Wing fan.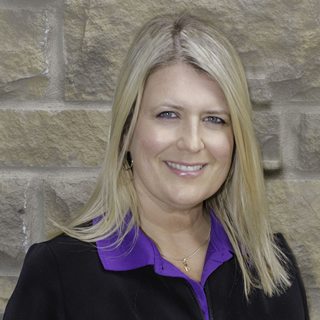 Monica
Monica is one of Dr. Lisa Bentley's original hygienists, joining our team in 1998. After attending two years of nursing college, Monica decided to change her career path and become a hygienist in 1997 after graduating from George Brown College. Monica overseas the ordering and maintenance of all hygiene materials for our patients, from toothbrushes to floss. Monica enjoys travelling, yoga, and spa retreats.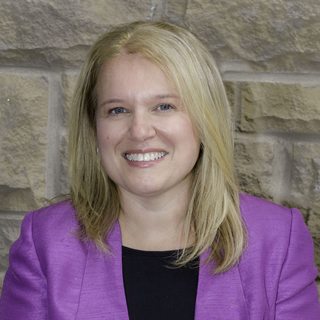 Julia
Julia is one of our founding members of our team. She graduated from Career Canada College as a Dental Assistant Level I in 1989. She also went to George Brown College updating oral facial anatomy and microbiology. Julia is one of our office administrators and enjoys working closely with her team. She was absent for a few years to raise her three children Sara, Emily and Justin. Julia is now back and very excited to continue her career with Dr. Lisa Bentley.
Melissa
After obtaining a four year Bachelor of Science with honors in Biology degree from University of Toronto, Melissa decided to pursue dental hygiene. She graduated with honors from George Brown College in 2001. Melissa became a member of our team immediately after graduating and has worked with us ever since. Melissa has a passion for learning. She attends numerous dental hygiene courses to keep current in her field. In doing so, she constantly helps to implement new current ideas in the office and assists in developing new office protocols. Melissa loves to travel, ride her motorcycle and horses, and salsa dancing. She is a big "foodie" and is always searching out the best places to eat. Melissa is currently an active member in good standing with the College of Dental Hygienists of Ontario and the Canadian Dental Hygienist Association.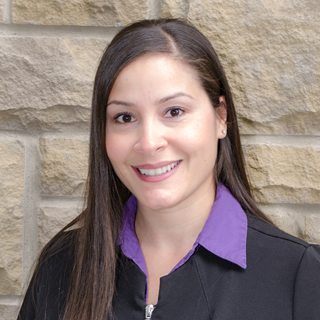 Moni
Moni's dental career began in 1999 after she graduated from the George Brown Dental Hygiene program. In 2001, she returned to George Brown to complete the specialty program of Restorative Dental Hygiene. She graduated with honours. As a restorative dental hygienist, she is qualified to do fillings and other extended duties. Moni is an active member of the Ontario Dental Hygiene Association, Halton Peel Hygienist Association, and is registered by the College of Dental Hygienists of Ontario. Moni enjoys attending continuing education courses and seminars to keep current in her dental hygiene practices and to expand her dental knowledge. Aside from her professional career, Moni enjoys travelling, watching movies and spending quality time with her family.
Anka
Anka is a Certified Dental Office Administrator. She graduated with honors from George Brown College with a diploma in 2012. Anka joined our team in early 2014, with a long term goal of becoming our office manager. She has been a very valuable asset to our practice with her excellent customer service skills and attention to detail. The travel bug bit Anka after our team trip to the Bahamas, Anka's first time on an airplane. She is now a seasoned traveler and hopes to enjoy many more destinations.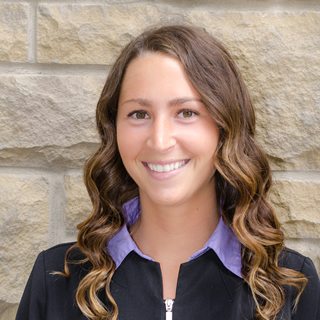 Ashley
Ashley is one of a slight few who gained acceptance into the hygiene program at Durham College directly from high school, graduating in 2009. Ashley joined our team in early 2014 and has become very popular with our patients because of her gentle, kind nature. Ashley is very athletic and loves to play soccer, watch sports, and spend time with friends and family. We are very happy to have Ashley as a member of our team.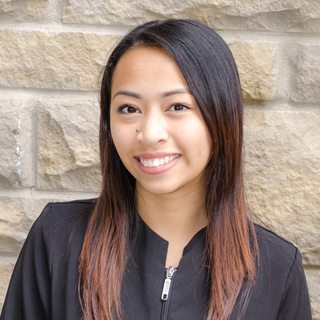 Elysa
Elysa graduated from George Brown College with honours in 2015 as a Level II dental assistant. She developed excellent customer service skills in her retail and cosmetics career. Her great energy and enthusiasm allows her to enjoy the challenge in learning and working both office administration and clinical assisting. Aside from her work, she loves to paint and enjoys spending her free time with her family.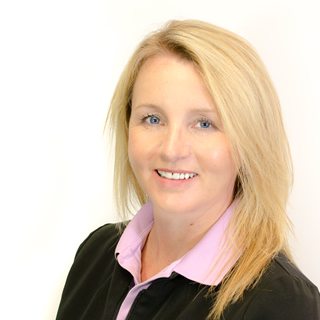 Shelley
Shelley graduated from Seneca College in 1987 from the Dental Assisting program. She then went on to Canadore College where she graduated in 1990 from the Dental Hygiene program. Shelley owns a professional development company and also provides in office training for dental offices. She helps us out with holidays and fills in for our dental hygienists and also is our Health and Safety Representative. She teaches dental hygiene and dental assisting at Algonquin College. She has worked with us since 2003.
Jessica
Jessica attended the University of Toronto from 2005 to 2009 majoring in Marine Biology. Her dental career began in 2007 as a dental administrator and treatment coordinator. She joined Dr. Bentley and her team in 2010. She was absent for a couple of years for an apprenticeship in carpentry. Jessica is now back and plans to further her education and career with Dr. Bentley and her team. Jessica enjoys riding her horses and travelling with Dr. Bentley and her staff.